Widemann Violins
Widemann Violins is situated in New Zealand's beautiful "Garden City" of Christchurch, where I run a small but busy workshop.
My violins have sold, in the past, to players in NZ, Australia, USA and Europe. I also do some contract work for Antonio Strings, including setting up instruments and re-hairing bows. I am also a member of the Violin Society of America.
Tobias Widemann
I was born in Ludwigsburg, Germany in July 1978. At the age of six, I began to learn the violin, and later, the double bass, both of which inspired a love for music and stringed instruments.
During my teens I visited a violinmaker in Stuttgart for work experience, and after high school and national service applied to enter the prestigious Mittenwald School for Violinmaking, Staatliche Fachschule für Geigenbau Mittenwald (founded in 1858). After a rigorous selection process I was accepted for the course.
As a student, I was privileged to undertake a project with several other colleagues, and one of the school masters, Stephan Fürst, to make a copy of a 1742 Matthias Klotz Violin. Matthias Klotz was the founder of the Mittenwald violinmaking tradition, after allegedly returning from his studies in Italy in 1684.
As I was not far from Cremona in Italy, the hometown of the greatest Italian masters, I went there to study displayed works of makers such as Antonio Stradivari, Andrea and Nicolo Amati, and Guarneri del Gesu. I was fortunate to see del Gesu's 'Il Cannone', as played by Paganini himself, on display.
Whilst a student, I also regularly visited a bow maker in Munich to gain knowledge and experience in the field of bow making, repair and rehairing. After three and a half years, I graduated from the Mittenwald Violinmaking School, and shortly after, moved to the beautiful country of New Zealand to marry a Kiwi girl.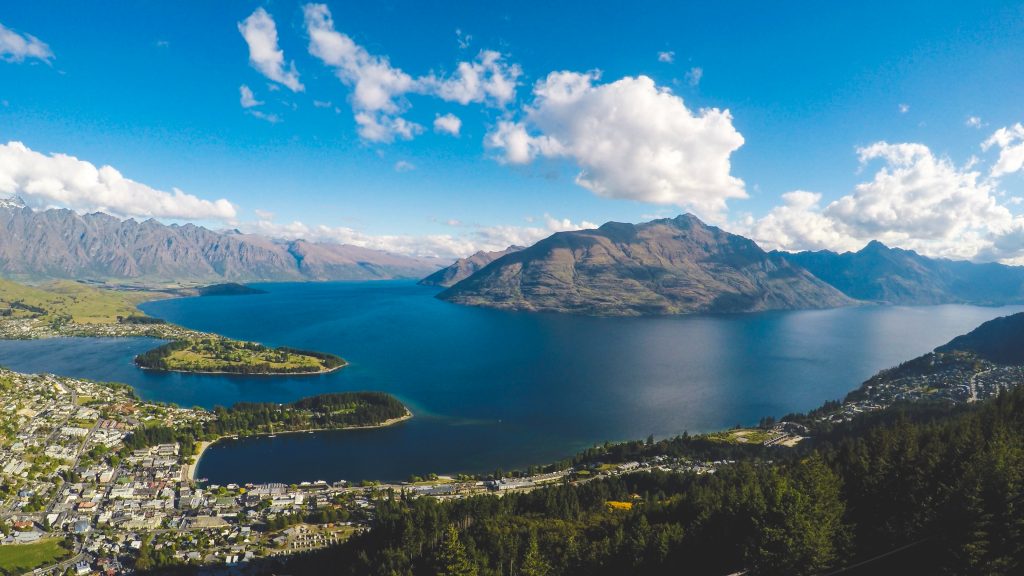 After arriving in New Zealand, I began working for the reputable Antonio Strings violin shop. Since then, I have done contract work for the shop, principally in the area of set-up work, and bow rehairing, and continued to make and refine my own violins.
I have made violins patterned on Amati, Stradivari and Guarneri models, but I am particularly fond of the work of Guarneri del Gesu, and have been making violins patterned on what are considered to be some of the finest del Gesu instruments. The richness of sound, and depth of character that comes from a del Gesu instrument is something quite remarkable. Over the years I have been fortunate enough to see a number of fine examples of both Guarneri's and Stradivari's work, and on each occasion, have drawn great inspiration from them.
I very much enjoy living and working in New Zealand. It is a country of inspiring scenery with great contrasts in such close proximity: from coastline to mountains, lakes to bush forest. I live in Christchurch, which is in the South Island, with my wife Mishael, our two daughters, Maria and Hadassa, and Felix, our husky.
My instruments are influenced by the German tradition and inspired by the great Italian masters. I have played the violin for many years myself, and constantly endeavor to produce instruments that not only look beautiful, but have a wonderful sound. In the past, my instruments have displayed a palette of different tonalities and have shown the ability to not only produce a range of different colours, but to respond to a range of different players. I aspire to making instruments that are able to be moulded by individual players, and possess great tonal flexibility and colour.
You can see photographs of some of my violins in the Portfolio. You can also see how I make my violins and technical information about the making of a violin.